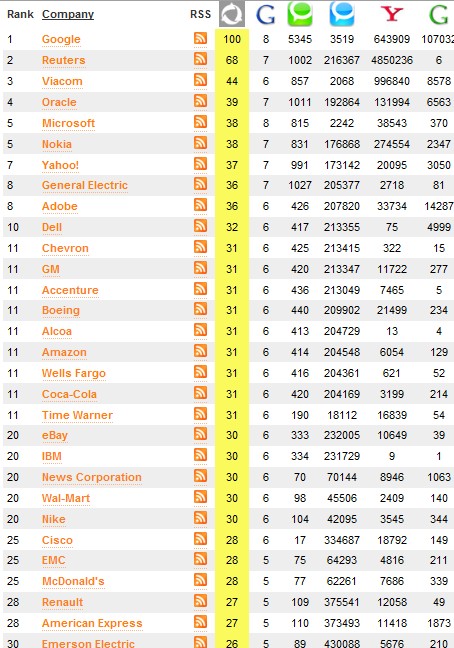 Previously in this series we published:
1) Lessons 1 – 4: Starting your blogging off on the right foot (2009-06-03)
2) Lessons 5 – 7: Setting the stage – ready – go (2009-06-03)
Today we release the next two installments of these tips and lessons, the fourth of which can be read here:
4) Lessons 12 – 13: Getting the basic SEO issues right
The final set will come your way August 12:
5) Lessons 14 – 17: Authenticity and quality are key
6) Lessons 18 – 20: Improving blogging effectiveness
Corporate bloggers should follow these lessons to save on resources, money and improve blogging effectiveness. It actually takes little effort but the results are astonishing if you correct r completely avoid these mistakes.
To make sure that you don't miss any of these upcoming posts, just leave your e-mail here:
Lesson 8: Host blog on corporate domain
Most corporations' main pages have a relatively high Google PageRank (ranking range from 0 to 10, the higher the better). Besides brand recognition and reputation management purposes, this is one more reason why the blog should be hosted under the corporate domain. Advantages include:
a) benefiting from the main page's Google PageRank,
b) being easier to find for stakeholders, and
c) contributing to and receiving traffic from the main page.
Following the above strategy will result in the blog starting with a higher Google PageRank than it would otherwise get. If one cannot follow the above approach, one has to pay the price as Volvo (212.181.8.238/webbplatser/vbeb/default.aspx) and Swisscom (swisscomnature.blueblog.ch) illustrate.
Lesson 9: Make finding the blog on the corporate website easy
This seems obvious but often it fails to work properly. Nokia does this smartly and effectively (see below). Here, regardless of the visitor's geographic location, the blog section features prominently on the main website and once one clicks on it, finding the blog one is interested in is simple.

Unfortunately, many corporate blogs use a different approach that is far less user-friendly. For instance, on a visit to the GE corporate website, one will not find a quicklink to a list of all the company's blogs. Instead, one must search and dig quite a bit to find what one came for. Why make it difficult when easy does it better?
Lesson 10: Make sure variations of the blog's URL work
Not always do links to the blog's main page work properly, especially in cases where users type an alternate version of the link, such as:
Check the above links for yourself to see which ones work – at least one will give you an error. This is an oversight that can easily be fixed and one wonders why any organization that maintains a corporate blog would overlook this issue.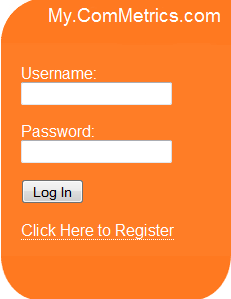 To see how well your blog strategy works register your blog here:
My.ComMetrics.com – benchmark your blog – improve your score – sign up for FREE
Lesson 11: Once it is chosen, keep your blog's URL
Toyota Open Road Blog, a blog with a nice ComMetrics footprint (the lower the score the better your blog ranks within the same category – apples vs. apples), lost a lot of ground when its advertising people decided to change its URL and move the blog to the Toyota website.
In this case, the Google PageRank immediately dropped to 0. Giving up a 6 Google PageRank (some weeks it was a 7) just to move a blog might fit the corporate strategy, but is this  effective in terms of corporate best-practice?
Once you choose a URL stick with it and don't let any advertising expert or strategy guru tell you otherwise. This will save you time and effort in the long-term. And as Nokia and others demonstrate, any blog can be easily linked to and featured on the global website for people to find quickly and easily.
Okay, now it's your turn. What techniques you have used to improve your blogging effectiveness? What was your most successful "let's do this and move on" tactic? If you have come close to resolving these challenges smartly, what did you do? Which of the above four strategies is your favorite? Which one do you think is just baloney? It's okay – be honest. We can take it. Thanks much.
P.S. – You may find our next set of ropes to skip of interest as well: 4) Lessons 12 – 13: Getting the basic SEO issues right (2009-07-08).