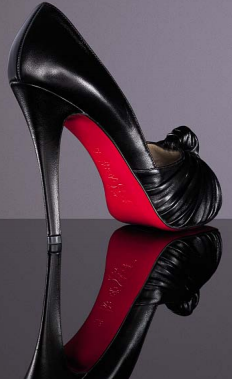 We address two lessons for National Football League (NFL) teams:
What mistake should an NFL blog avoid?
How can engagement be improved?
Keywords: best blog, NFL, football, Super Bowl, engage your audience, social media, benchmark, rating, metrics
Want to know who is #1?
Do what thousands of our readers do ==>  Sign up for our newsletter – get the latest ratings and rankings FIRST.
The more things change…
When I discussed the rankings last December with a football aficionado, his comment was that the NFL blogging scene had experienced some radical changes. At first I wanted to agree with him, but then I was overcome by a haunting sense of deja vu.
It is hard to think the last three years have not changed a lot, what with constant the rise and fall of new platforms or social network system(s) (SNS). But in reality, what really has changed?
As the world's top NFL team and fan blogs continue to prosper, others face a perennial struggle for survival. Blogs outside the top echelons ignore the importance of knowledge transfer (e.g., building links to other material about the topic that is available elsewhere on the web). Others seem to be severely challenged when it comes to engaging with their readers. Some do not even allow commenting, instead using blogs as a broadcasting tool, a very outdated, Web 1.0 concept (see 3 golden rules for social marketing).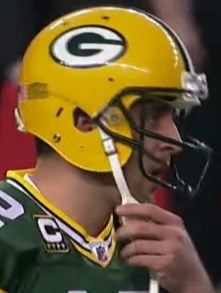 Where are the Seattle Seahawks?
Big names dominate the top slots. Of course, one would expect Super Bowl contestants to be in the top 10, just like in 2013. However this year's competitors leave me wondering, will Super Bowl XLVIII make it there?
The Seahawks Blog has been inactive since July 15, 2013, and the Denver Broncos are doing a bit better. Sports fans tend to be very interested in articles about how the team is getting ready for the Super Bowl, and what interests us, we share. In other words, sports fans love to share opinions and information with others about their favourite team.
This is especially true when the Super Bowl is just around the corner. And while blogs are engineered to support these natural inclinations, even looking high and low will not reveal a Share button on the Denver Broncos' blog. When people read something they care about, such as a video that helps kids solve tough algebra problems or how the Denver Broncos travelled to New Jersey for Sunday's Super Bowl, they want to be able to hit the Share button to let their friends know.
Four-year trend – Big names missing at the top
Once again, we present the January 2014 CyTRAP BlogRank for American football blogs.
Click on column headers to re-arrange these data
TRY IT yourself – it is interesting
Just click the column title to arrange scores according to a particular year. If you click on the small i in the blue field next to the flag, you get more information about the particular blog and each of its blog entries.
Top 10 rankings
1. Top spot is taken by Buffalo Bills who already did very well in the 2013 rankings.
3. Richard Eisen is an American television journalist who works for the NFL Network.
4. Arizona Cardinals
5. Houston Texans
7. Green Bay Packers
None of the teams playing in Super Bowl XLVIII is found in any of the top 10 blog spots.
What happened to the Denver Broncos?

The Denver Broncos are also way down the list. While a NFL teams' blogs placed in the high 20s and up, there are no Denver Broncos to be found here!
Finally, the Denver Broncos turn up in spot 53. At least they come up – the Seattle Seahawks cannot be found anywhere.
Is your favourite football blog missing? Visit http://securl.de/track-blog – enter the URL and we will track it for you.
Bottom line
CyTRAP BlogRank data clearly show that not having a social sharing button on your blog is bad strategy. This is where the Broncos lose and the Buffalo Bills do much better.
Not allowing for reader comments is a no go. Failing to reply to these is another faux-pas par excellence. If you want to broadcast use the media, but if you want to engage, act accordingly and JOIN the conversation.
What is your favourite football metric?
How does your favourite team rank?
Please, leave a comment below.
---
The author: This post was written by social media marketing and strategy expert Urs E. Gattiker, who also writes about issues that connect social media with compliance, and thrives on the challenge of measuring how it all affects your bottom line.
Connect with ComMetrics on Google+ or Urs using: Email | Twitter | Google+ | Xing
---