Next Update: February / March 2014
Update 2013-09-03
Thanks to 
@fashionknitsta
. We corrected the error we made with 
atlantic-pacific.blogspot.com.
Thanks to 
Maria @StyleKingdom
 and 
Sophie @theLIPSTICK_net
 for pointing out: The category "Fashion blogs" includes
fashion, street style, beauty AND lifestyle blogs
.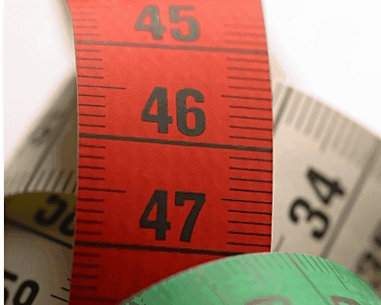 In short, this post addresses three questions:
Who are the top fashion bloggers?
What criteria do fashion magazines use to create blogger lists?
How does a fashion brand decide which blogger to sponsor?
Keywords: rating, ranking, BlogRank, luxury brand, fashion, style, social media marketing, best practice, measure for impact, benchmark
Do blogs matter in the business of fashion? Daniel Plenge, director of digital at Marc Jacobs Intl., New York, thinks so and was quoted as saying, "They are instantaneous, organic and fans are more apt to relate."
See also:
Top 50 US fashion blogs (you are here)
Top 50 UK fashion blogs
Top 50: Modeblogs in Österreich
While blogs may help accentuate brand image, as well as align it with a particular audience or sought-after clientele, how do we know if its content resonates (e.g., "Now I know what to buy.")?
By the way, do what 5,000 users of the CyTRAP BlogRank have done, ==>  Sign up for our newsletter – get infrequent but important updates about CyTRAP BlogRank new features and changes as soon as they become available.
Crowdsourcing – see what the cat drags in
One way to find out which bloggers are popular with your clients is to run a contest, like Neiman Marcus did. Each finalist was promised a US$1,000 gift card and their portraits were posted for voting on NeimanMarcus.com and Cusp.com. The grand prize offered was a US$2,500 gift card, allowing the crowd to decide who wins.
Another approach is to ask readers to submit names (again a crowdsourcing approach), and then let the editors choose and decide. This is what Marie Claire UK did for its inaugural award in 2012 (good luck finding out who won in 2013…).
Create your own list
Many people create their own list, which can be refreshing. For instance, fashion blogger cocorosas created her own list for LA and New York, among others. This is one sure way to get attention from other bloggers.
Apparently, Fashionista used another approach with a clear methodology:
Fashionista's list of the most influential personal style bloggers was determined by a strict methodology: We factored in Instagram, Twitter and Tumblr followers, monthly pageviews, press mentions, affiliate marketing successes, and industry sentiment.
But considering that often less than one percent of users click tweeted links, follower numbers can hardly be seen as an accurate predictor.
CyTRAP BlogRank – top 50 list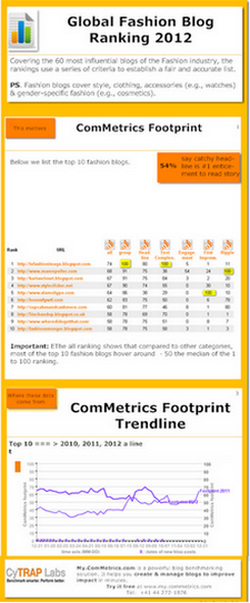 The CyTRAP BlogRank is an algorithm that assigns a numerical weight to each blog post, in order to obtain the score, which ranges from 0 (worst) through 100 (best).
CyTRAP BlogRank is calculated using SIX indices: Headline Score, Text Complexity Score, First Impressions Score, Knowledge Transfer Score, Online Word of Mouth Marketing (OnWOMma), which is made up of the Ripple Score (LinkedIn, Twitter und Facebook), and the Engagement/Social Interaction Score.
Who was included and why?
We went ahead and used all the lists mentioned above and included these blogs in our own list. In other words, we deferred to the expertise of fashion editors, designers, afficionados and many more to create a list of blogs for the US.
Just for (very useful) fun, we also asked the algorithm to group these blogs. The CyTRAP BlogRank helps you improve your Google PageRank, and target visitor traffic by focusing attention on engagement (e.g., reader comments), and social sharing (i.e. what gets shared on which social network).
Arieta Mujay is in charge of UK public relations for fashion brand River Island. Her suggestion is to engage with readers, be personal (e.g., writing style and Text Complexity Score), and come across as a professional with your blog posts (First Impressions Score; as outlined in The Blog Works II).
Conclusion – The winners are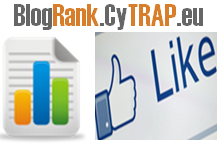 Here is our list based on the numbers – congratulations, and our hats off to you!
Update 2013-09-03: Thanks to @fashionknitsa for correction regarding atlantic-pacific.blogspot.com – erroneously put on UK list – a US fashion blog from @BlairEadieBEE (now on the US list).
How does a fashion brand decide which blog to sponsor?
Some have argued that trust remains an issue, because brands are still wary of the raft of inexperienced bloggers posting about their Spring line up. Such content is, however, easily accessible, and while it may be in the raw and rough, bloggers can be quite successful by achieving great resonance with their content among their loyal followers.
Fashion labels and brands should track the blogs they sponsor. This way, monitoring provides helpful feedback for the sponsor and the blogger on improving content to better engage and resonate with the target audience – customers. How a certain type of headline affects sharing of the blogger's story about New York Fashion Week on Facebook matters to the brand and blogger alike. Systematic monitoring using CyTRAP BlogRank helps, so talk to us!
More resources about FASHION blogs, etc.
– Google to the rescue – search and find – fashion, metrics, ranking, blogs,
– Register for FashionCamp Vienna 2013
– How to write a great headline
I look forward to your thoughts and comments below.
Did I miss YOUR blog? Please feel free to add your URL below.
---
The author: This post was written by social media marketing and strategy expert Urs E. Gattiker, who also writes about issues that connect social media with compliance, and thrives on the challenge of measuring how it all affects your bottom line.
His latest book, Social Media Audit: Measure for Impact, appeared in November 2012 (Springer Science Publishers), and he is currently hard at work on the next one.
Connect with CyTRP BlogRank on Google+ or the author using: Email | Twitter | Google+ | Xing
---