Was machen gute Blogger besser?
Hilft eine gute Schlagzeile mehr Leser Kommentare zu bekommen?
Wie entwickeln sich die TOP 10 Blogs über 4 – Jahre – was ist der Trend?
Schlagwörter: CyTRAP BlogRank, Engagement, Social Sharing, Top 10 Blogs, Ranking, besten Blogs,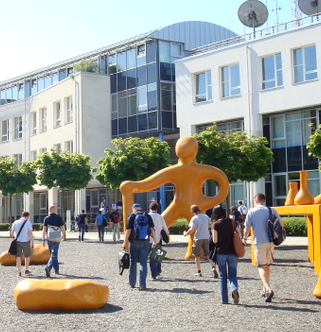 Um was geht es denn?
Sind Sie daran interessiert zu lernen was die besten Blogger der D-A-CH Region besser machen?
Was können Firmen tun um das Social Sharing zu verbessern und mehr Leserkommentare zu erhalten?
Siehe auch unsere Infografik von 2012 ==> Infografik – Financial Times – FT CyTRAP BlogRank – die Blogs der grössten Firmen der Welt im Benchmark
Das Barcamp Bodensee
Diesen Blogeintrag habe ich eigentlich für das Barcamp Bodensee (Juni 1-2) geschrieben (PS. Ja es regnete – keine Sonne wie 2010 – siehe Foto oben). Ich liebe Barcamps, denn Sie bringen einem immer tolle neue Ideen. Hier nur einige Beispiele wo ich Freunde getroffen habe, neue Leute kennen lernen durfte und von viel Inspiration profitierte.
- BlogCamp 4 Zurich: Insights to share
- BarCamp Rapperswil to Morgan Stanley via eBay
- Google & BarCamp Liechtenstein via Amazon
- BarCamp Bodensee – Constance – Microsoft: Quo Vadis Windows 7
- BarCamp Bodensee: 3 Tipps und warum man einfach hin muss
- Monitoring Camp Hamburg – Facebook Seite & Blog: Akzeptiert Marketing die Corporate KPIs?
- Monitoring Camp Hamburg – Are blog rankings just distracting
Das Barcamp hat auch dieses Jahr wieder toll angefangen und ich bin beindruckt von all den interessanten Dingen welche ich schon heute morgen erfahren durfte.  Ich habe auch an einer Session teilgenommen da ging es um die Antworten zu Fragen wie:
- Wie kann ich mehr Leser Kommentare für meinen Blog bekommen?
- Welche Blogeinträge werden oft geteilt auf Facebook oder Google+?
- Was ist der grösste Fehler den erfolgreiche Blogger vermeiden?
Wenn die Antworten auf die obigen Fragen Sie interessiert, dann ist dieser Blogeintrag für Sie!
Eine zweite Infografik zum Thema BlogRank und Metrics  gibt es von uns in ca. zwei Wochen.
Machen Sie es wie unsere User vom eCyTRAP BlogRank – kostenlos - tragen Sie sich ein für unseren Newsletter via eMail, sie erhalten den nächsten Blogeintrag dann schnell und bequem.

Von: CyTRAP BlogRank – die Top 10 Blogs der D-A-CH Region
Sie können diese Infografik "Was machen erfolgreiche Blogger besser – 10 besten Blog der D-A-CH Region" auf Ihrem Blog nutzen: Einfach den Code unten vollständig kopieren und im Blog oder auf der Webseite einfügen.
Fakten zum Twittern
#Infografik @CyTRAP #BlogRank: #Modeblogger @styleclicker zeigt wie es geht http://cytrap.eu/?p=5414/#comments
#Infografik @CyTRAP #BlogRank: Die 10 besten Blogs der D-A-CH Region. Warum kein Österreicher? http://securl.de/LYFou
Wichtige Infos
Weitere CyTRAP BlobRank Beiträge und Infografiken - einfach anklicken – Google Suchauftrag wird ausgeführt.
Weitere Ressourcen zum Thema
Frage – welche Informatione werden Sie aus der Infografik nutzen um die Resonanz für Ihren Blog zu verbessern?
Sind Sie anderer Meinung? Super. Bitte hinterlassen Sie einen Kommentar unten – ich freue mich!
Wie messen sie was wie sich Ihre Massnahmen in Erfolg umschlagen – versuchen Sie es mit CyTRAP BlogRank - oder machen Sie was Anderes – aber bitte tun Sie was
---