2010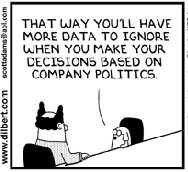 – count what matters – change what counts
– use actionable metrics that measure what matters at a mezo level
– watch the trends within and across year(s)
Watching the trends is critical. However, metrics must help one to make decisions.  Hence, if possible we have to measure the "quality" of visits produced by blog content. What kind of blog posts will result in more comments by readers or trackbacks by other bloggers.
The above are just some issues and examples that will influence one's objective(s ) regarding the measuring and improvement of blogging effectiveness.
As with everything else one must decide if improving a blog's statistics and rankings is worth the effort and time spent. We try to touch on this subject as well. Learn more et guidance on how to:
Please visit the above linked pages.
Get updates about the 2010 as well as the Fall 2009  FT ComMetrics Blog Index FIRST – subscribe to our VIP list now:
FT ComMetrics Blog Index published – FT ComMetrics Blog Index released: KISS the blog-bride –  FT ComMetrics Blog Index: How we found you – FT ComMetrics Blog Index – the winners are –   FT ComMetrics Blog Index:  Just do it – right
Find out more about the 2009 FT ComMetrics Blog Index using these links: Leaders by metric, What is top class, Methodology, Good and best practice, Lessons learned, Trends to watch, Your own index report, Free download: pdf report
---

Relevant blog metrics for diary, personal and business blogs
.
Please subscribe now so you can claim your personal and/or corporate blog AND trace those that you want to compare yourself to.
---